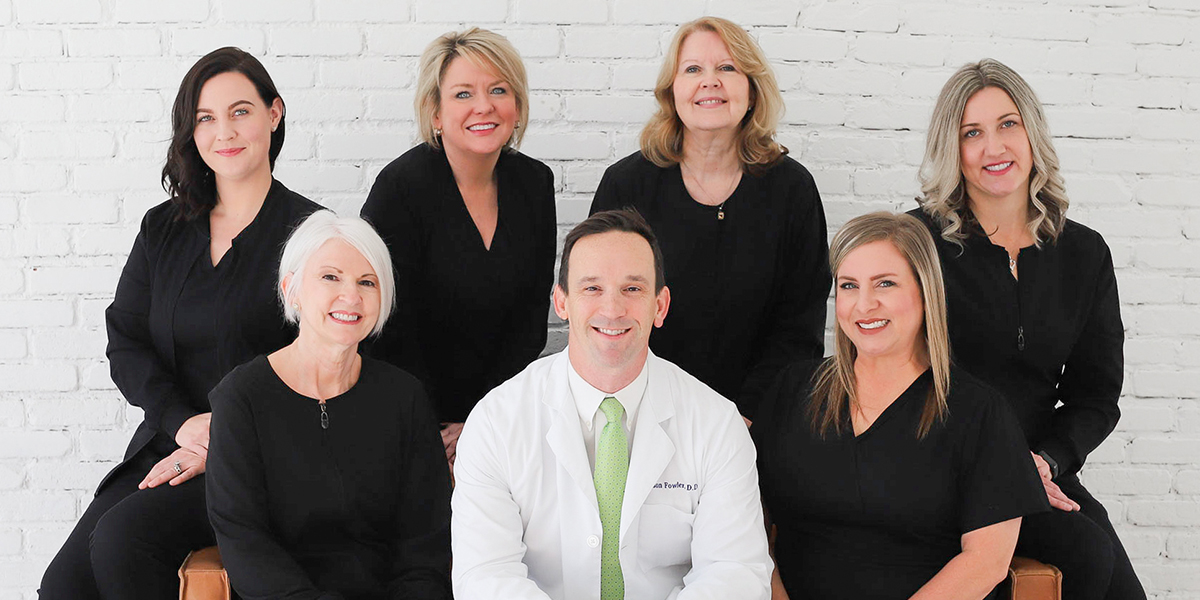 Our experienced professional team of Fort Worth dentists was handpicked to ensure that you and your family receive quality care and customer service at each appointment. We are determined to administer the highest level of clinical care while building strong, lasting relationships with clients through our sincerity, honesty, and integrity. At our Fort Worth dentistry office, you can rest assured knowing that every one of our dental professionals has years of experience in making patients' visits as comfortable as possible.
---
Carrie, Practice Manager
Carrie began her career in dentistry in 2007 and joined our team in 2013. She is a member of the American Association of Dental Office Management and served on the DFW Chapter's board. Carrie partners with Dr. Fowler to present your treatment and help find ways to fit it into your budget. She is always happy to assist with any financial, insurance, or treatment concerns.
Carrie lives in Burleson and has two children who keep her very busy. When not at work, she is most likely at the ballpark or soccer field and she wouldn't have it any other way.
---
Kathy, CDA, RDA, Patient Care Coordinator
Kathy has been an essential part of our team since 1992. When you enter our office, you will be greeted by Kathy's warm smile and caring attitude. From your first visit to your final treatment, you will know you are welcomed and appreciated.
There is nothing she enjoys more than making sure you are comfortable. Kathy has been married to her husband, Joe, since 1988. They have three children and two grandchildren. Kathy dedicated her free time to her children and family and considers them the most important aspect of her life.
---
Laura, RDH
Laura earned her Bachelor of Science degree in dental hygiene from Baylor College of Dentistry in 1998. We consider ourselves fortunate to have had her working with us since November of 1999. Laura's passion in dentistry is for her patients. From your first visit, you will understand that she genuinely cares for you and your health. Away from work, Laura enjoys spending time gardening, traveling, and being with family.
---
Carla, RDH
Carla has been a registered dental hygienist since 2002 when she earned her Associated Degree of Science in Dental Hygiene at Tarrant County College. She has been a part of our team since 2007. Carla and her family were patients in our office for many years before she became a hygienist. She can attest to the high level of care that her family has always received in our office. Carla enjoys helping patients realize the link between their home dental care, dental care in our office, and their overall health and well-being. She also enjoys educating patients on new dental care products that can help with their oral hygiene and health. Carla has two wonderful sons, Jerry III and Randall and she enjoys spending time with them, family, and friends in her spare time.
---
Donna, RDA
Donna joined our team in 2007 after earning her degree at Kaplan College and completing her externship at our office. We were honored she wanted to work with us after being a patient of the practice since 1996. She has experienced first hand the loving atmosphere of our office and the quality work we provide and is devoted to ensuring that all patients experience the same care.
Whether it's an activity outdoors or watching a movie at home, Donna loves spending time with her family.
---
Call us today to reserve an appointment, and take the first step to the beautiful smile you deserve!